Love Aberdeen - Serving - Operational Support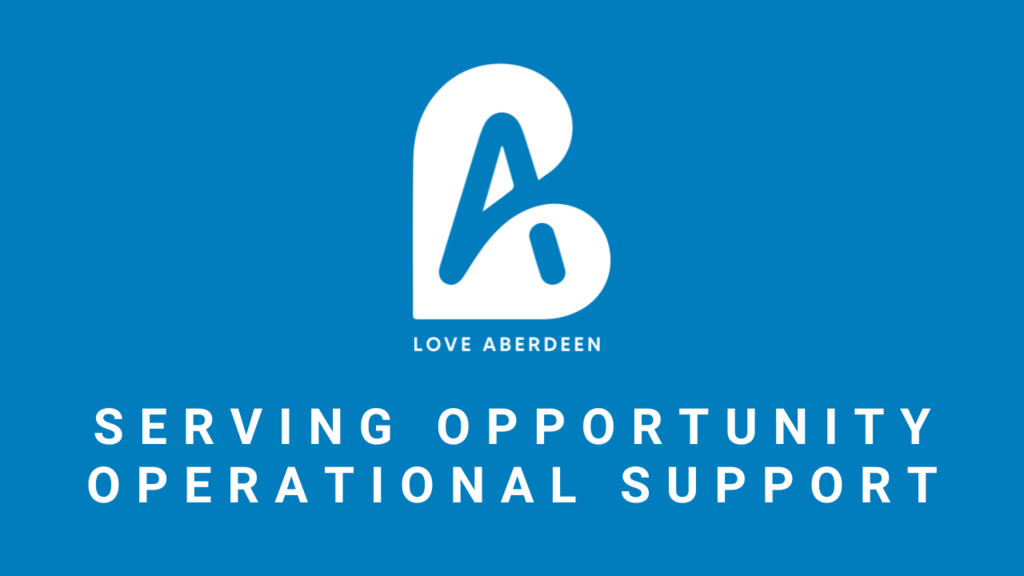 Monday, 7 August
→ Friday, 11 August 2023
About
During the early church, the apostles had appointed an operations team (Acts 6:2-6) and every ministry needs one today!

Welcome to the dream team! We are the enablers, whether it's supporting Kids, Youth, Champions or any other programme for the week, it is the team that enables smooth functioning of the day and releases the ministry team to delivery to the best of their calling!

If you love interacting with people then Welcome Team would be the best for you, if you have an eye for detail, we would love to have you on the security team and if you enjoy serving people we'd love to have you on our hospitality team.
There are various other areas you could serve in operations as we need people to help support with overall events and people who are willing to be runners, willing to drive around if needed.

We would love to have you join us, please sign up below and one of the team will be in touch with you.