Love Aberdeen - Serving - VicTorry Kids Club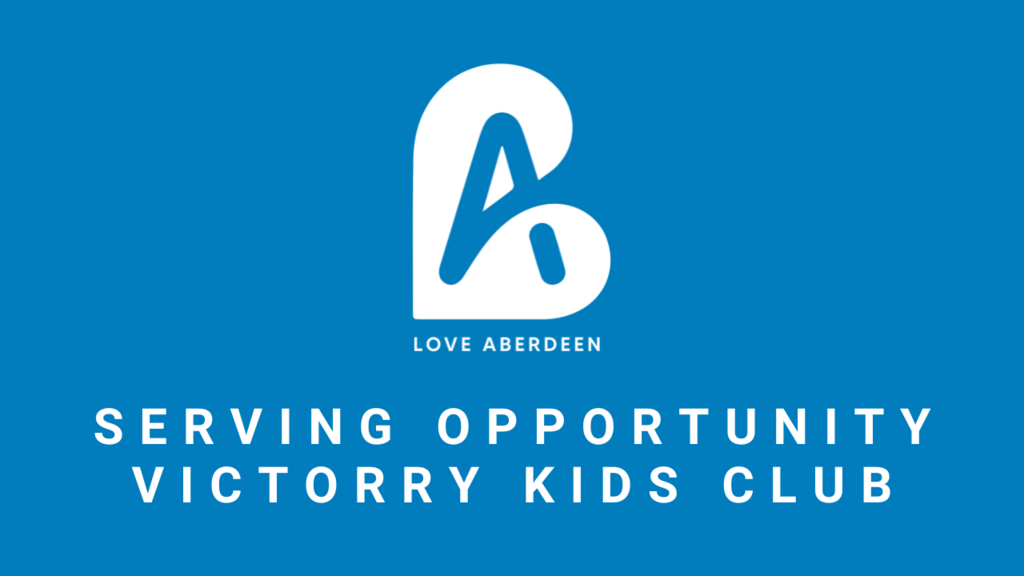 Thursday, 10 August
→ Saturday, 12 August 2023

Torry
About
VicTorry Kids Club is an outreach programme that aims to connect with children who live in Torry. Our goal is to get the gospel to as many kids in the area as we can in while we have fun and get to know them.
During Love Aberdeen week, we will have a three-day programme and we would love you to get involved if you would like to contribute to making this programme happen.

Please have a look at the information below and let us know if you can help in any capacity. We also want to make sure that everyone can serve in a way they enjoy, so please look at the different tasks that we need team for.
Dates: 10-12th August 2023 (Thursday/Friday/Saturday)
Times: 11:15 – 14:30
Location: Torry, Aberdeen